T h e B u g a l o o s ! ! !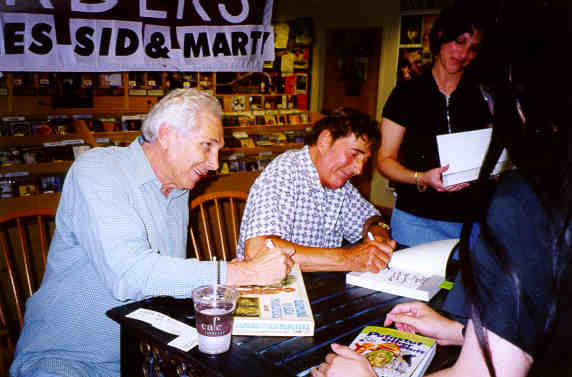 Sid (right) and Marty (Left) Krofft at the
May 31, 1998 book signing at Borders in Santa Monica, CA for
The Weird and Wacky World of Sid and Marty Krofft
"Pufnstuf and Other Stuff"
by David Martindale


---

David Martindale includes 22 pages worth of interviews, behind-the-scenes stories, and other fascinating tidbits about our beloved Bugaloos, plus tons of other Krofft-related stories.

You can pick up a copy of this book by doing a search on "Krofft" at http://www.amazon.com/.


---
Page copyright © 1997-1999 Bill Ung
All Rights Reserved
www.bugaloos.com