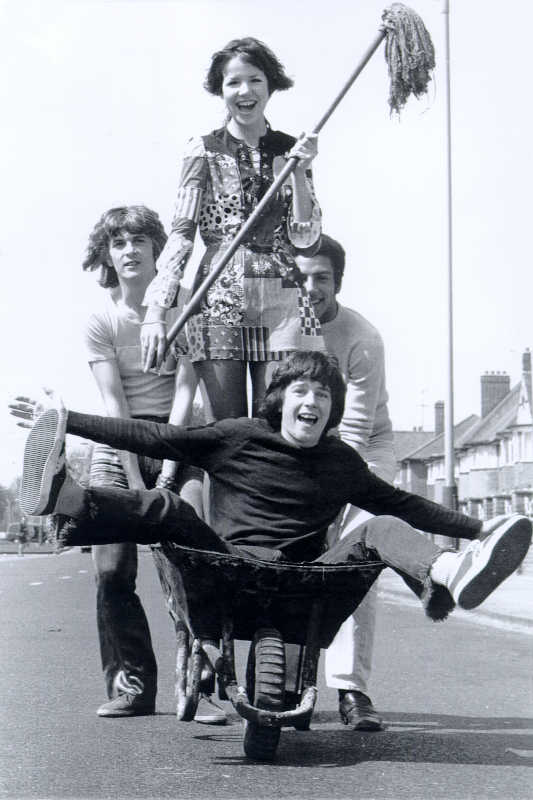 The Bugaloos: The start of it all.

Shot taken outside the Collins Speake Stage School, Acton, London. April 1970.



John Philpott

A typical "Rags to Riches" Shot. Incidentally Phil Collins mum was part owner of this stage school. We used to see Phil regularly then and a number of other names who gave gone on to bigger things.